Suspects in fatal Walmart robbery face Georgia judge | News
COVINGTON, Ga. – Two suspects accused of running over and killing a woman in a Walmart parking lot during a robbery were extradited to Georgia on Tuesday.
Brandon Smith, 27, and Stephanie Rodriguez, 37, made their first appearance in court where they head their official charges -- Felony murder in the death of 65-year-old Marsha Penn Johnson. Police said Smith backed his car over Johnson after she refused to give up her purse in the parking lot of Walmart in Covington on Nov. 16.
Their official bond hearing will be next week.
The suspects were arrested Saturday in Manchester, Tenn. after a hotel manager contacted police.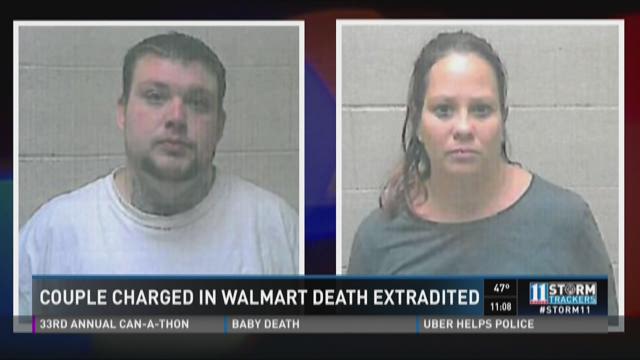 Authorities said both suspects have long criminal records. They're suspected in a string of crimes that began with a carjacking in Virginia. Police said they used that stolen car to commit violent crimes in North Carolina, South Carolina and Georgia, often targeting older victims in parking lots.
Smith and Rodriguez arrived at Newton County Jail just after 8 p.m. Tuesday.