Sheriff: Father admits to shooting wife, son | News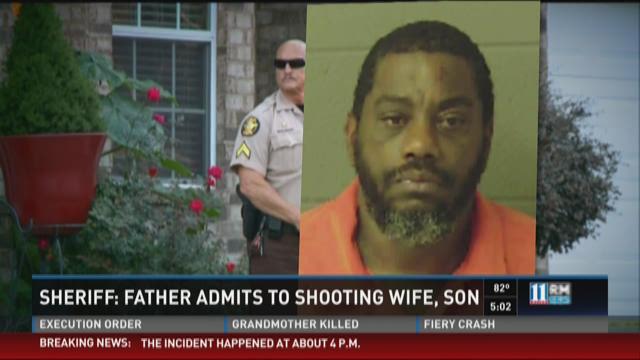 COVINGTON, Ga. -- Authorities say a 43-year-old man called 911 and admitted to shooting his wife and son.
Responding deputies found 43-year-old Bernadene Lebert-Davis and 21-year-old Robert M. Kelli-Davis dead inside of the home on Helm Drive. 
Robert Davis was taken into custody.
Neighbors told 11Alive on Thursday that the family seemed quiet and nice. 
"You never heard anything," Ricardo Bonepart said. "No blow-ups, nothing like that. It was very, very surprising."
While detectives haven't shared a motive, 11Alive has found some history of family history.
Sheriff's reports filed in February of 2014 and another two months ago outline angry outbursts from the father.
As Davis sits behind bars charged with two counts of murder, family members said they are devastated - but perhaps not surprised.
In 2014, Bernadene called deputies to her home saying there had been a family fight.
Her husband damaged several items during an argument, she said.
According to the report "she tried to separate herself from the argument" and "he became angry and damaged a bookshelf, a table and several vases."
Davis was arrested for criminal trespass under the family violence act. His wife didn't want him prosecuted and he later pleaded guilty to disorderly conduct.
The district attorney's office said Davis was arrested again - this time for battery. He made bond and the judge ordered him not to have any contact with his family. They were still investigating that case when Davis called in the death of his wife and son.