Police release new surveillance video of Walmart hit-and-run suspects | News
Title (Max 100 Characters)
Police release new surveillance video of Walmart hit-and-run suspects
COVINGTON, Ga. -- Police released new surveillance video Friday of two purse thieves who they say killed a woman in a hit-and-run at a Covington Walmart earlier this week.
Covington police have been aggressively working the case since Monday and have issued a $10,000 reward for the suspects' capture, hoping anyone with information will come forward.
Investigators say the video captures the suspects trying to shop in a South Carolina Walmart with a stolen credit card of an elderly woman they robbed at gunpoint a Family Dollar last week.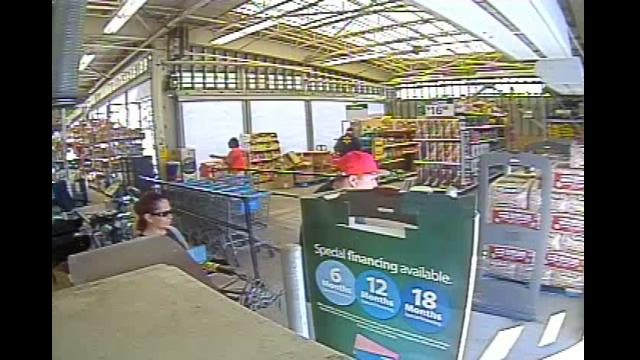 The suspects are wanted for allegedly killing 65-year-old Marsha Penn Jonson after the male driver allegedly backed his car over her when she refused to give up her purse.
Friends and family told 11Alive's Valerie Hoff that Johnson had just retired after a long career at a medical supply company in Covington. The family gathered at the Walmartthe day after the incident to ask why someone would commit such a crime over a purse. The incident adds to grief already present, as Johnson's husband passed away just a few months ago. 
Police said are looking for a late-1990s to mid-2000s model silver Honda with damage on its left side. The suspect driving the car is described as a Hispanic male with a goatee, in his late 20s to early 30s, and weighing between 250 and 300 pounds. The passenger in the car at the time of the incident is a Hispanic woman with red-tinted hair.