Hotel manager: Walmart duo was acting "fishy" | News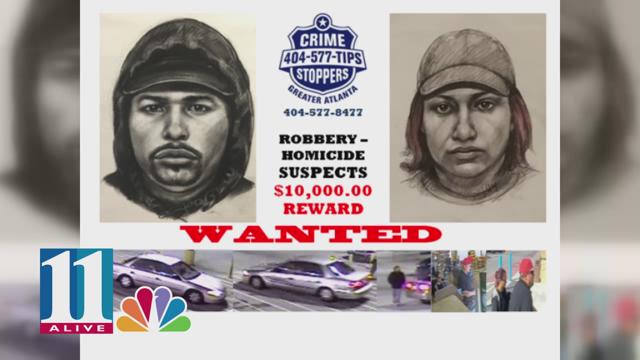 MANCHESTER, Tenn. -- The hotel manager who ended a multi-state crime spree targeting older women said the suspects caught his attention with their "fishy" behavior. 
Verin Vaidya is the Roadway Inn manager in Manchester, Tenn., just over an hour northeast of Chattanooga.  11Alive's Valerie Hoff was the only Atlanta reporter he spoke with. He told Hoff Brandon Smith and Stephanie Rodriguez checked into the hotel Wednesday, and immediately caught his attention. 
PHOTOS: Walmart hit-and-run suspects
"I was the one who actually checked them in, and they kind of looked a little fishy when they checked in," Vaidya said. "When I asked for IDs for them, at first they refused to give out any identification. And I told them, if you're not going to provide proper IDs, you're not going to rent the rooms here. And then she came up with a New Mexico ID that she had."
"They were not aggressive," he said. "You just felt like they were trying to hide something, and when they checked in, they did not actually talk much."
Vaidya said the two kept to themselves and did not interact with other guests or staffers at the hotel.
'It looked to me like they might have been planning something, but that was just my opinion," Vaidya said.
VIDEOS: Woman run over, killed by purse thieves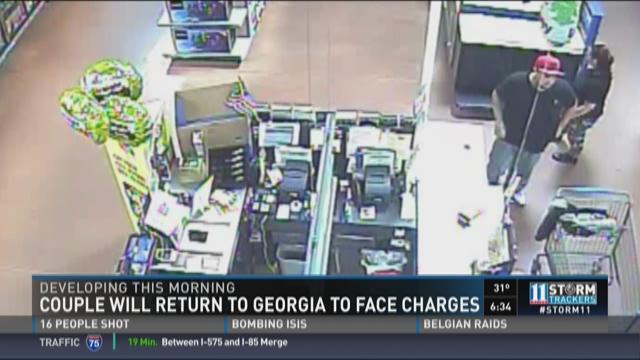 "The description they were giving of that vehicle matched very closely," Vaidya said. "One time, the night before we made this phone call, he even actually saw me walking around his car."
When local Manchester police arrived, Vaidya told them about his concerns. While he was talking to officers in the hotel lobby, he spotted the car leaving the parking lot. He alerted police, and they stopped the couple. 
It was the end of a crime spree hitting at least 10 victims in North Carolina, South Carolina, Tennessee, and Georgia. 
There was a $10,000 reward for information leading to the duo's arrest, but Vaidya said he didn't know anything about that when he made the call to police. 
"I was hoping that they were the right people and that law enforcement would be able to catch them," he said. "I felt very proud to be a little helpful to the community."
When asked if he was scared, he said no. "As a citizen, I felt like this was my job to [go] a step further instead of being scared, and try to help out as much as I could to try to help the community keep the place safer."